Created, shaped and moulded with meaning.
In an ever-evolving world, we aim to always be in search of new, exciting and invigorating ways to breathe life into our work and into your world.
We know you love a gold earring especially for summer so here are three perfect new season styles that will have you dreaming of sipping watermelon cocktails by the pool on a warm summer evening. We are inspired by you, our amazing clients, we listen to what you like wearing what you are looking for and this is the inspiration behind this collection.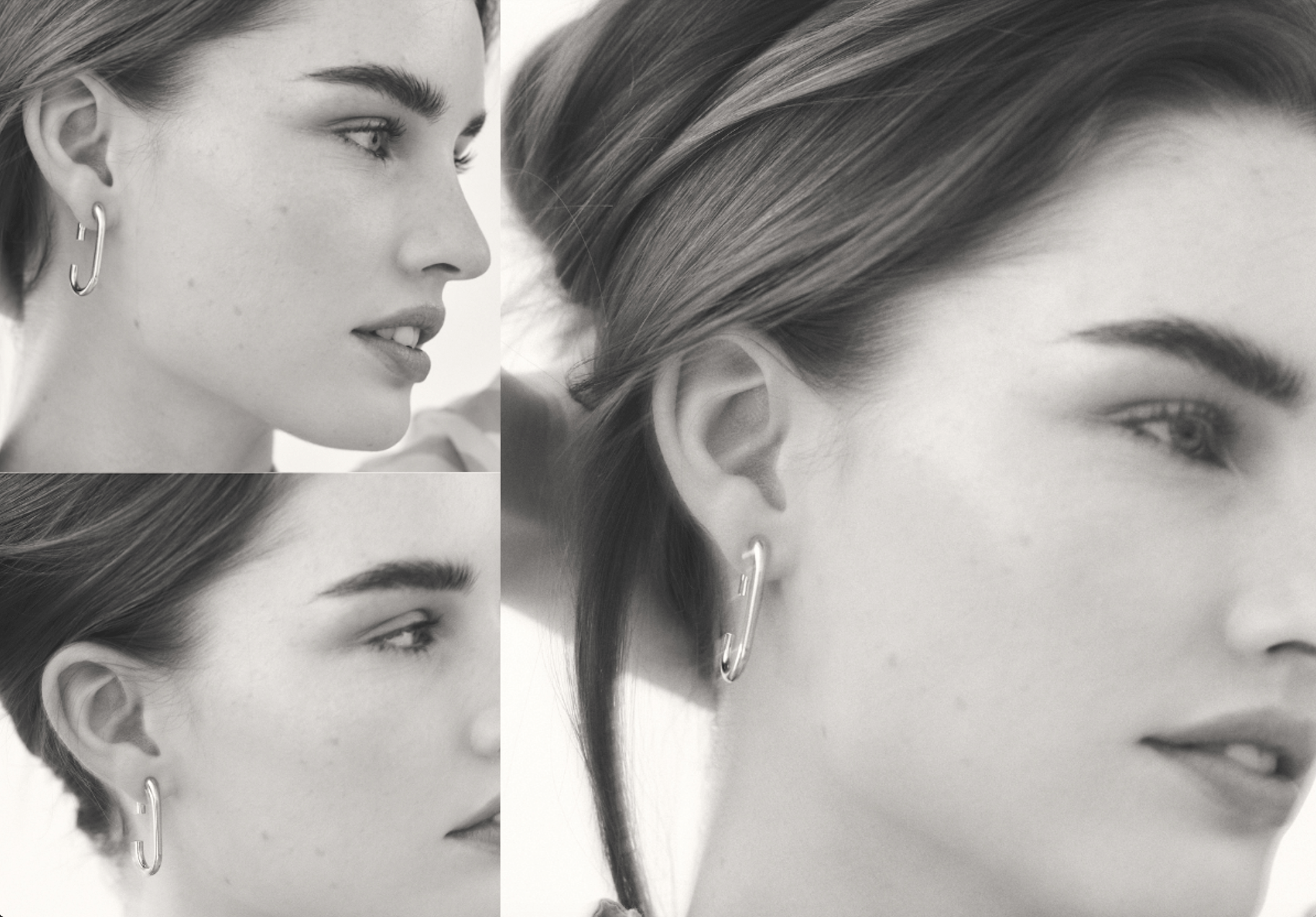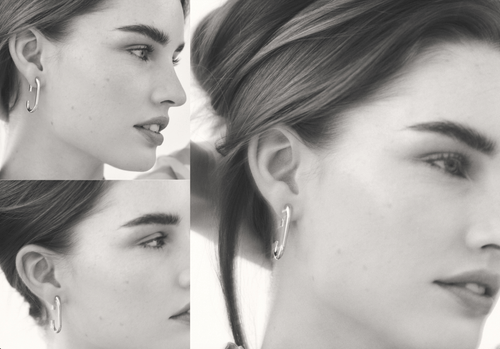 Loulerie has always been a highly curated offering. Every single piece we design and offer is thought through and considered very carefully before actually making it into the collection. My focus was to offer an earring with an edge. I aimed to update a classic style by playing with the silhouette and creating a moulded open look, as well as playing with contrast by adding polished gold alongside pops of enamel.
Central to the Loulerie brand is the collaboration between me as designer and our internal creative team who work passionately to tell the story of the collection and bring the pieces to life. One simply would not work without the other.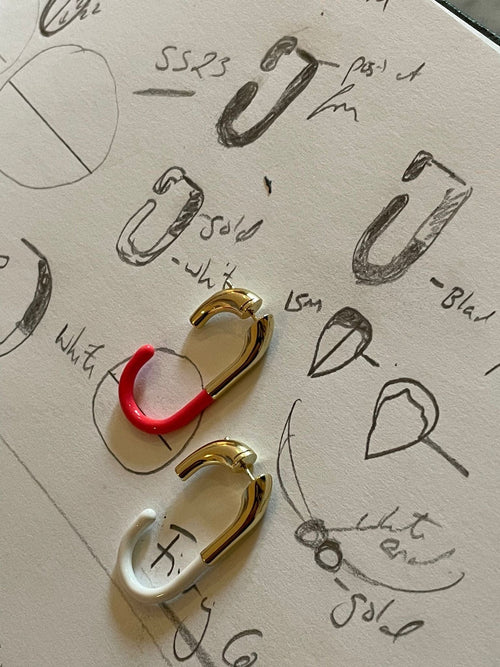 As a small independent brand we work together as a team, exchanging ideas, building moodboards, testing samples until we feel we have developed our vision so well we are ready to execute it.
There is always a strong inspiration and vision behind each collection. The vision was to pair back the campaign to be super minimal so the focus was solely on the earring. We wanted your eye to be immediately drawn to the earring and have an instant connection with it.
We love to collaborate with other creatives and were delighted to work with Ryan Rivers, the London based photographer on this campaign. We have worked with Ryan before and loved his amazing use of light and unique perspective, he also totally gets our vision and is an essential part of our creative process.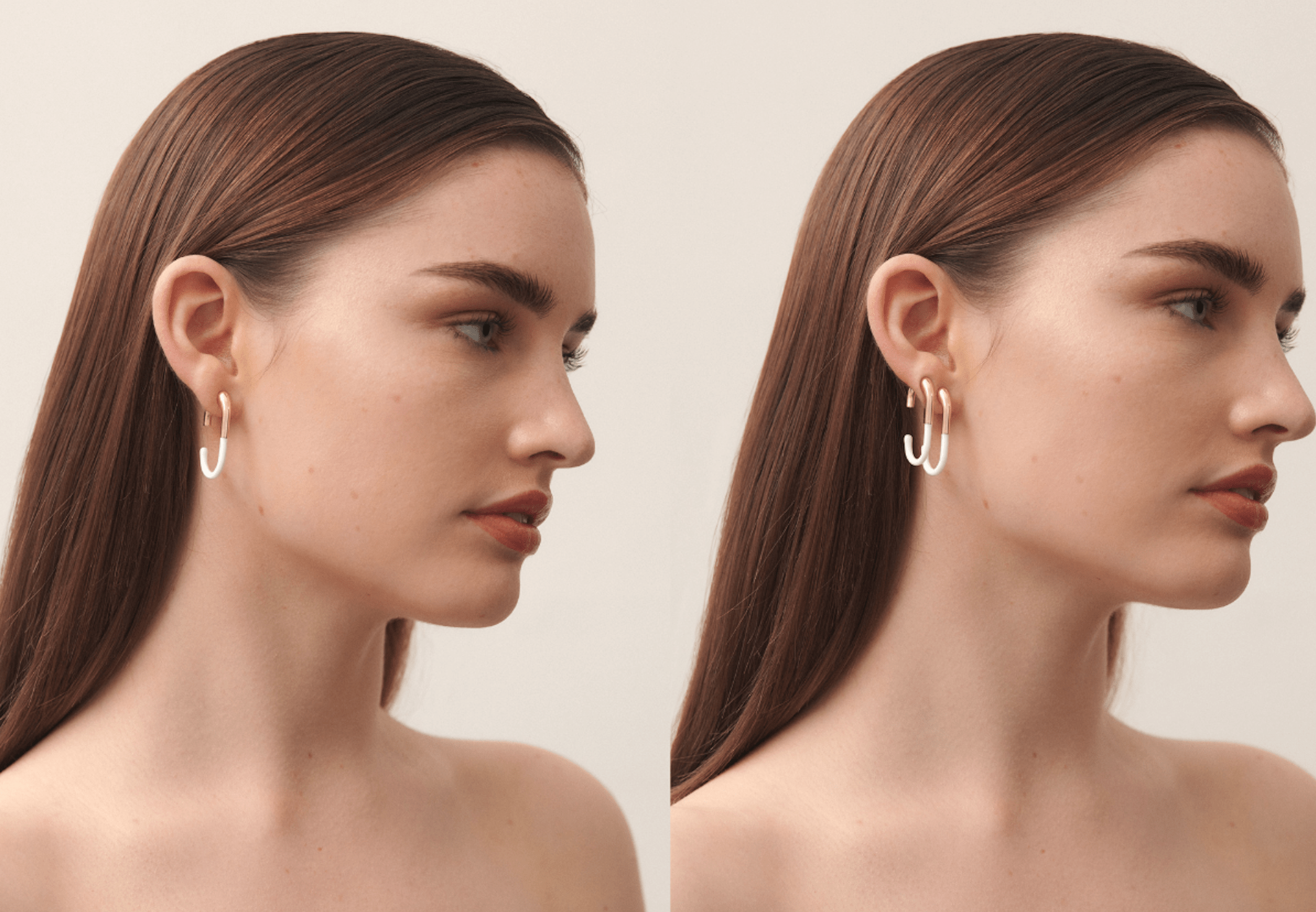 We spend a long time looking for a model that's the perfect fit for our brand and campaign. Female empowerment is central to all that we do at Loulerie and we love to focus on the models natural beauty and celebrate their individual style.
Ruth Brophy did an incredible job on Mallaidh's look for the shoot using only a few products and keeping the look super paired back as in keeping with the overall vision. Each time we put a shoot together and launch a campaign we are fueled with ideas and learnings from previous creative projects. As we launch one campaign we as true creatives are already dreaming up the next one.
We hope you love this collection as much as we enjoyed creating it.
-Louise.