How We Capture the Perfect Pictures at Loulerie
Our Designer and Director, Louise Stokes talks through how we capture the perfect pictures at Loulerie that showcases empowerment through individuality of both the models and the jewellery pieces. 
Getting the perfect shots from our shoot days is so important to us. We want you to be able to see our jewellery at its best and just how it will look when you receive it. That's why choosing our models and looks is a crucial part of what we do!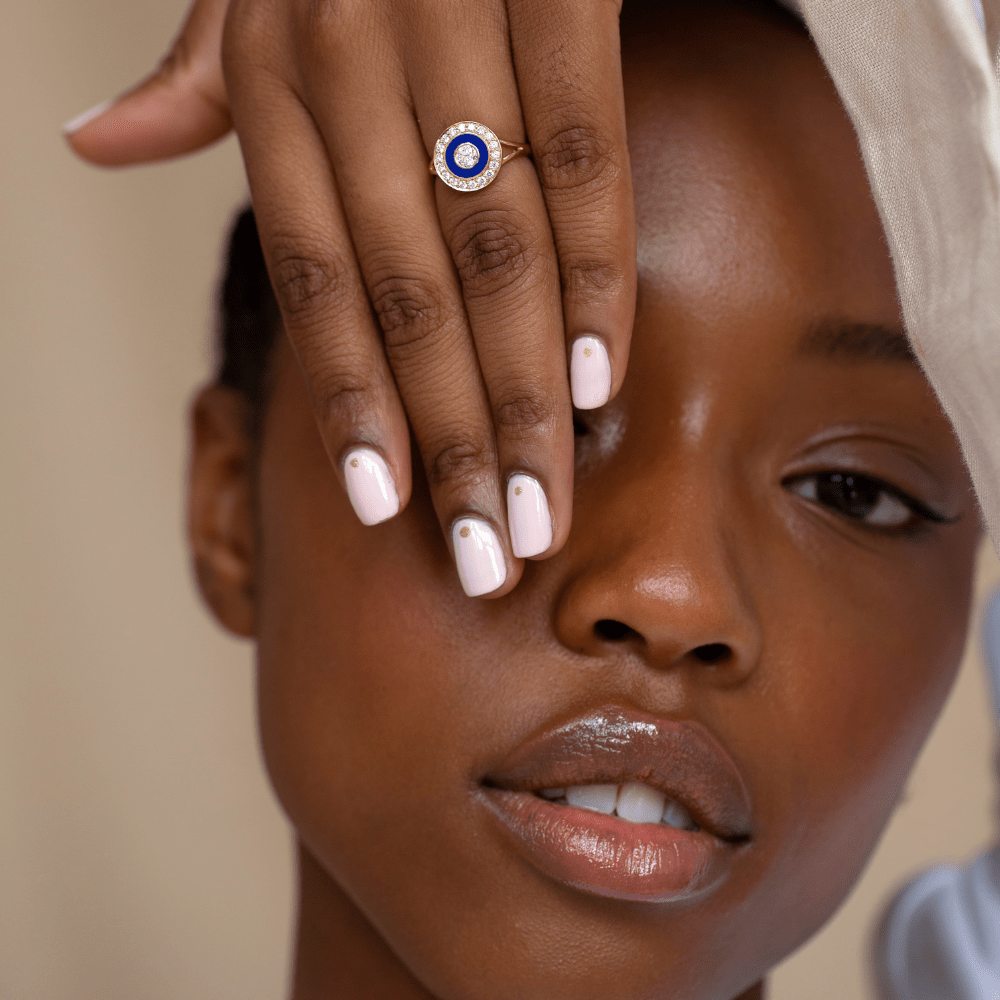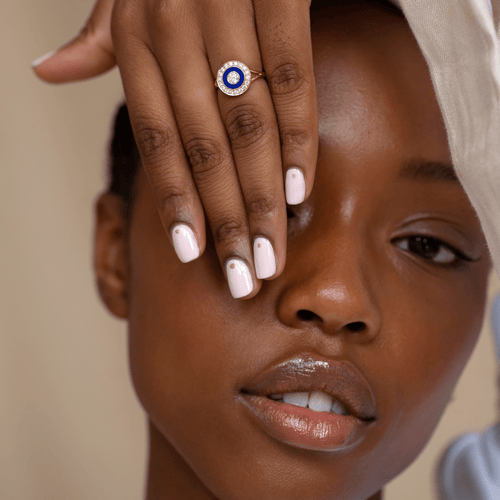 The starting point - The Moodboard
We start every shoot campaign with a blank moodboard, and we then bring the story to life. We talk through location, fashion, textures and models. Each element plays a crucial part in all of our shoots. Louise's vision when designing the Loulerie Fine and Fashion Jewellery collections is very physical, so when she designs a piece it's more than just the jewellery, she pictures where on the body it will be worn, how it will sit and how it will feel. Therefore, she will often have a very clear idea on where and what the shoot will look like.
The focus - Individuality and Empowerment
Supporting women in business and other creatives is a huge passion of Louise's. Therefore, when choosing a model for a shoot it's a really important decision for Loulerie, as this person must embody who the brand is and also who it appeals to. 
At Loulerie, we are committed to a diverse and creative story with our campaigns and we want our shots to allow the women involved to feel empowered and ensure our jewellery appeals to the women who see these models in the shoot and feel a connection to them or feel represented by them in some way. Building a relationship with everyone we connect with is a core value at Loulerie, that's why often the models we use will work with us on multiple occasions as we get to know them and really feel that they show off our creative story.
Shoot Day - From Strangers to Friends
Our shoot days can be very intimate and often involve only a few people who don't know each other that well! These people begin the day as strangers and finish up as friends, having a positive environment is hugely important to us. On shoot days, our Content Creator & Stylist Meriel films the video content of the models finding out who they are, what makes them tick, what they love about their job and the creative industry! This is a chance to really get to know them and to use the Loulerie platform to showcase new faces and tell their individual stories.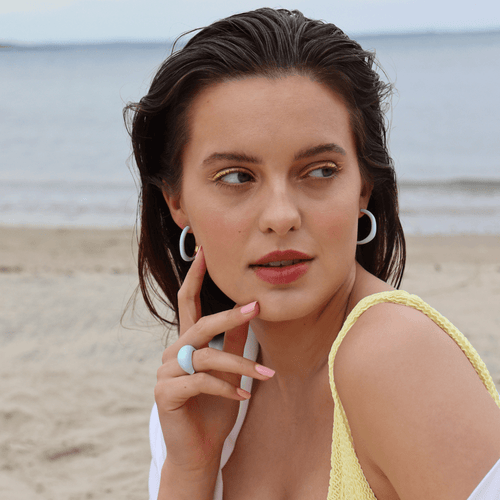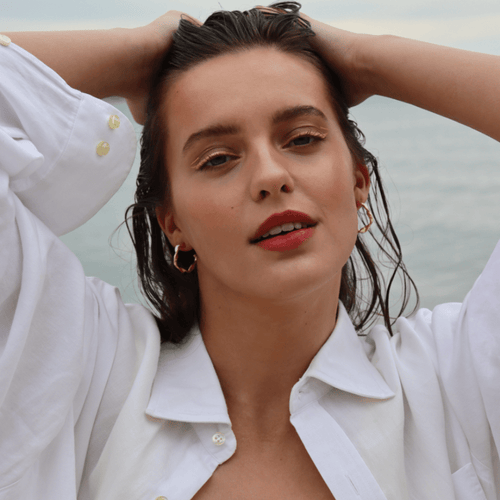 The Details - Capturing Natural Beauty
When it comes to hair and makeup, detail is extremely important. Our looks are always built around the individual model and what looks best on them. Our aim is to showcase their natural beauty and style, celebrating their individuality is a core value at Loulerie. We always want to stay natural when planning out nails, hair and makeup, with skin looking like skin and imperfections are celebrated, not edited. Celebrating real and unfiltered beauty is a passion of Loulerie and as a mother of a pre-teen daughter, Louise feels a responsibility to have realistic shoots where empowerment through individuality is the message.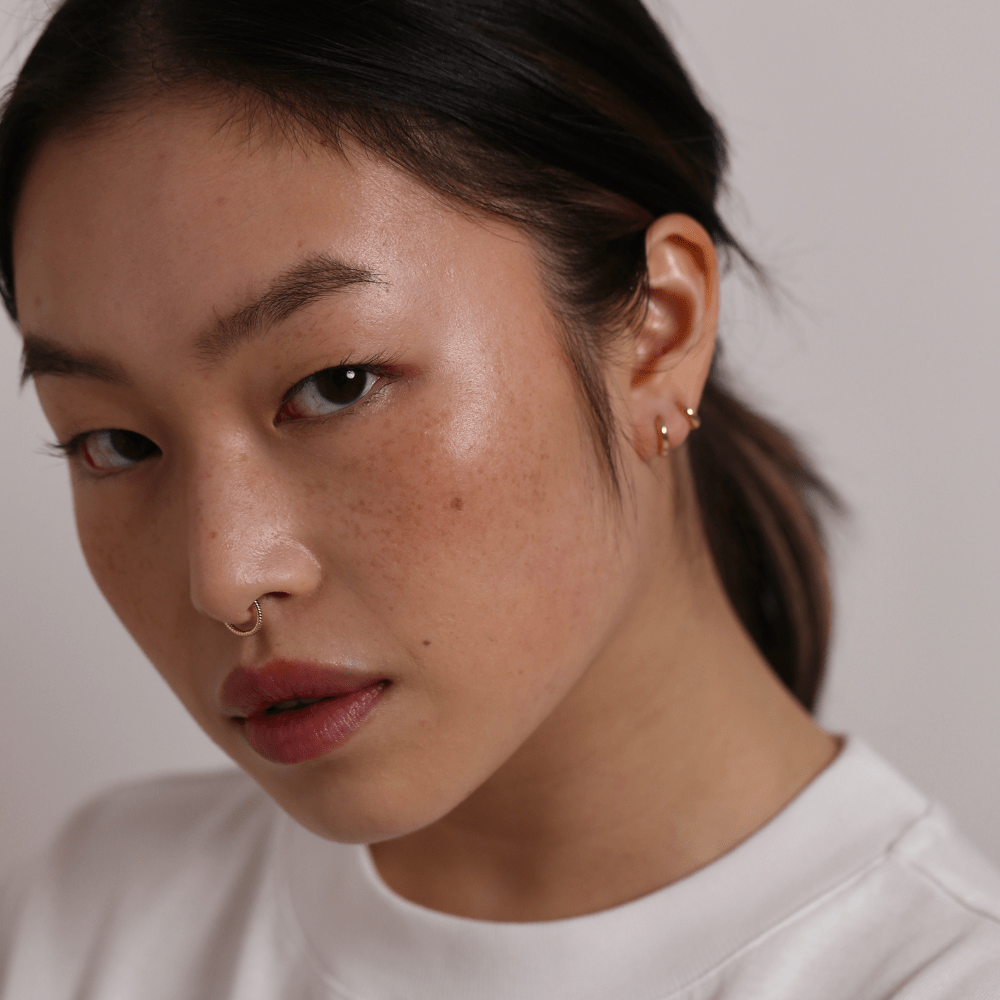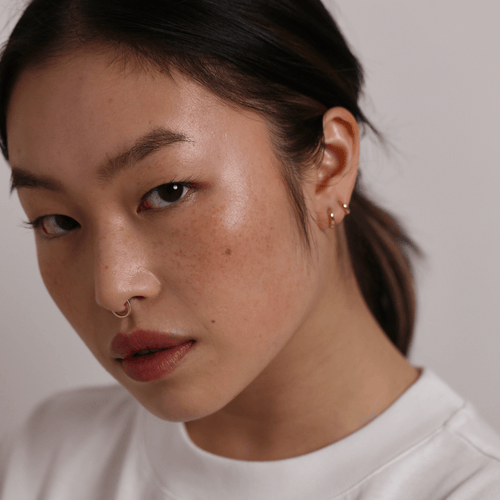 Check out our YouTube Channel to see the behind the scenes of our Summer 2022 shoot.
Show your love for our photo and video shoots on Instagram and let us know your favourite pieces. We'd love to hear what you think, after all the content is created for you!