How to store your jewellery ✨💫
We're going to take you through some simple tips on how to store your jewellery. At Loulerie, we know how important it is to mind your jewellery to ensure it lasts and doesn't tarnish overtime.
Tip 1: Jewellery Clear Out
Before you begin sorting your jewellery, it's important to clear out of the jewellery you no longer wear or reach for. This will give you more room and less clutter.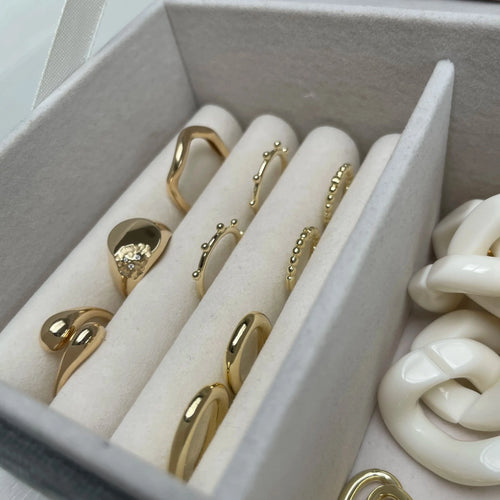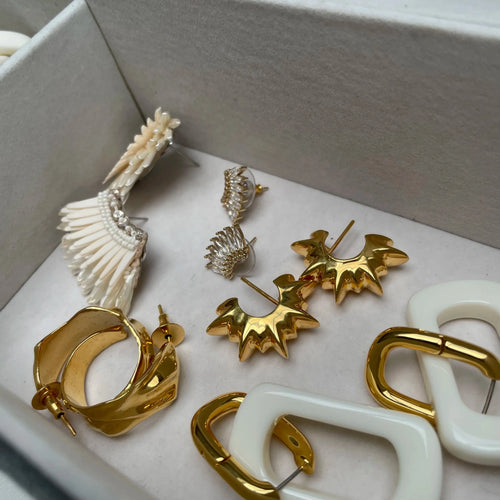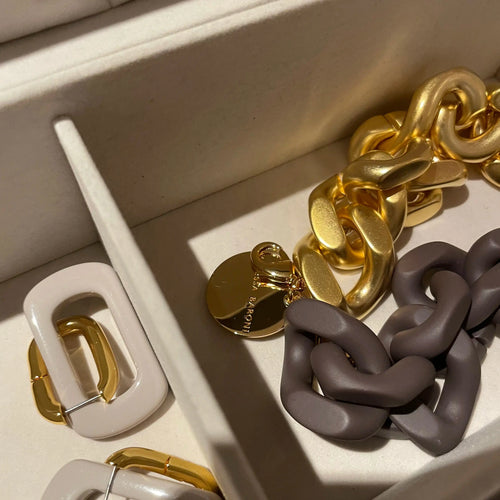 Tip 2: Group Similar Jewellery
When organising your jewellery it's usually best to group similar jewellery items together for example, necklaces in one group, rings and earrings in another. You can create sections for your jewellery such as fine pieces, fashion pieces and statement pieces. We always recommend to store your fine and chunky jewellery separately to prevent any damage to the delicate fine chains.
Tip 3: Stop Your Necklaces from Tangling
Always separate necklaces to prevent them tangling. Keep the holders you got with your jewellery and reuse them to store them, this is a great way to reuse plastic and keep your favourite pieces untangled and easy to find. Another storage hack to prevent necklaces from tangling is the straw method, this is where you place a necklace in a straw and secure the necklace, this hack is great if you are travelling and want to avoid your necklaces getting wrapped up together.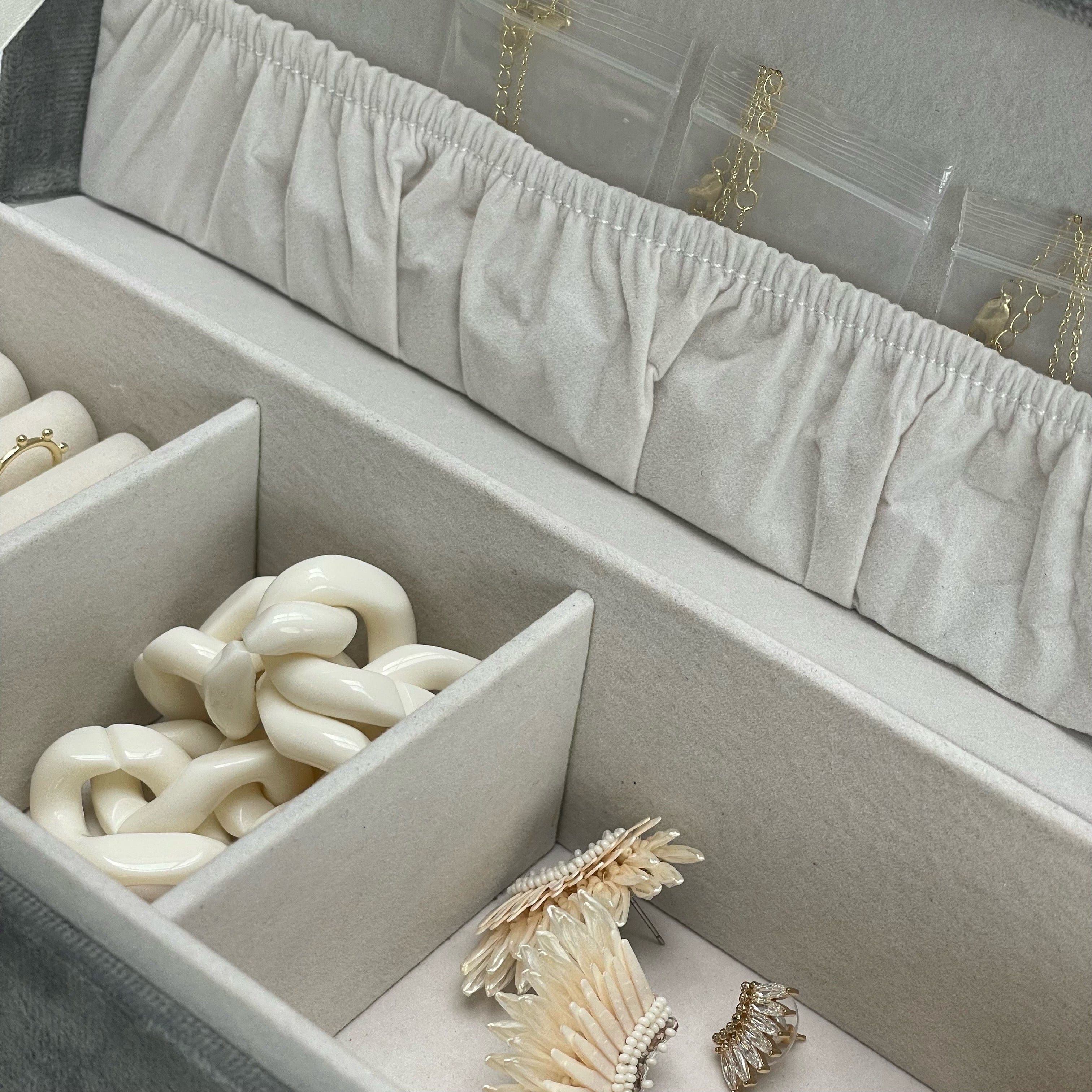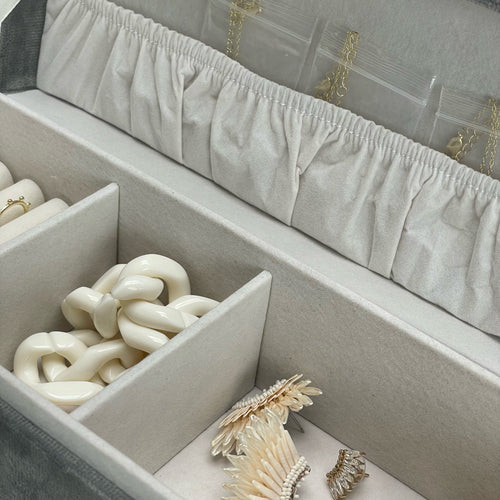 Tip 4: Your Everyday Pieces 
In your jewellery box you can create a section for your everyday jewellery pieces. These everyday pieces are worn the most so it's important to isolate them for convenience!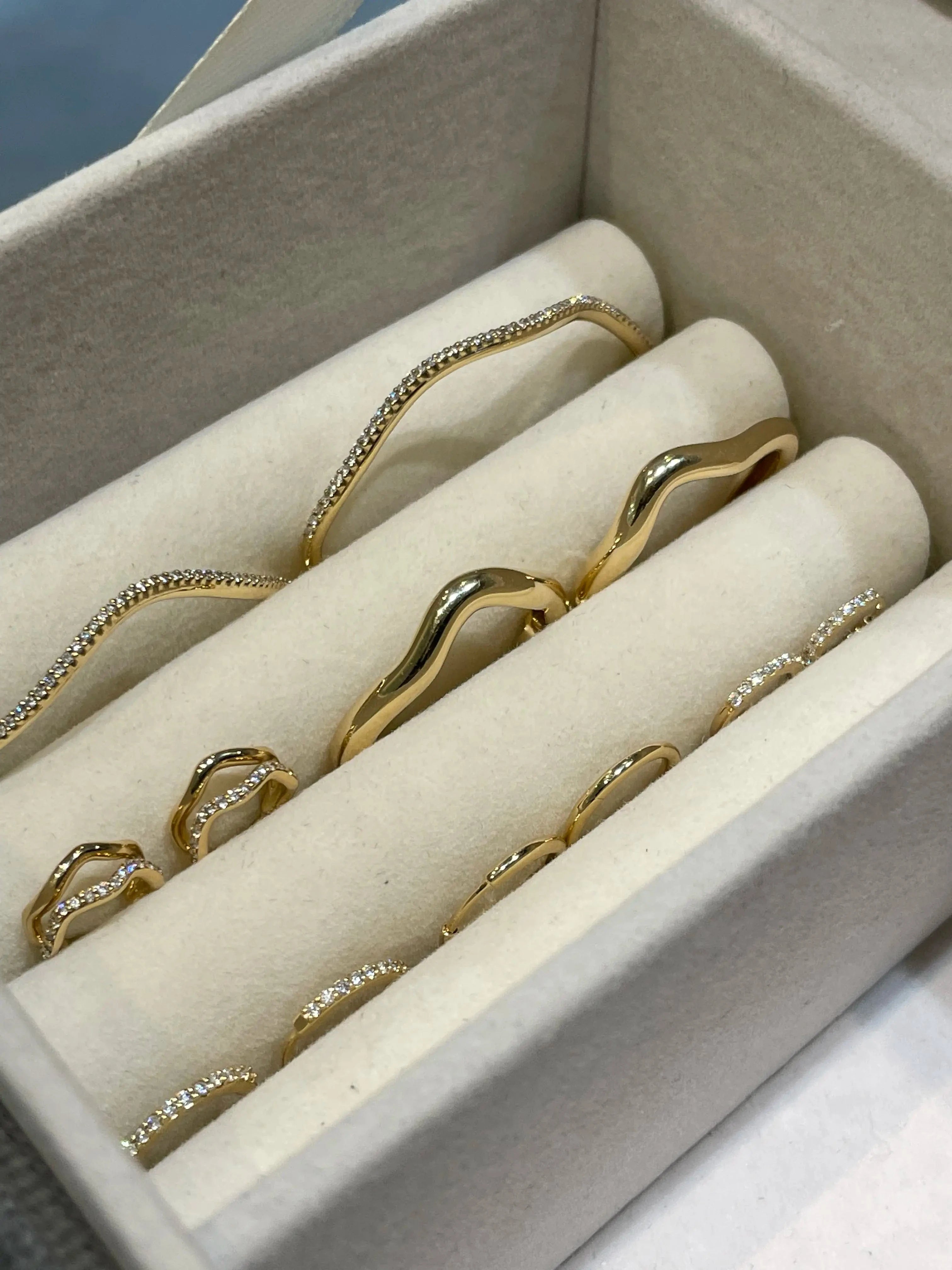 Organising your jewellery couldn't be simpler and once you've done it, you might even realise you have room for some new pieces in your collection!If you're looking for some inspiration on what to add to your jewellery collection, head over to our Instagram now, @louleriejewellery